True to the vibe of Get Reelisms, we had an impromptu meet up on October 10, 2019 to hang out with those who support Get Reelisms and wanted to get their book, in person! Our event took place at the lovely Butterfly Bar, a fantastic space known for its support of artists and filmmakers (one of our favorites). So many beautiful people showed up to get their book signed and to chat about filmmaking and life. If you missed out be sure to get your copy online! We will ship it to you for free, or better yet come meet us up in Austin and pick it up from us!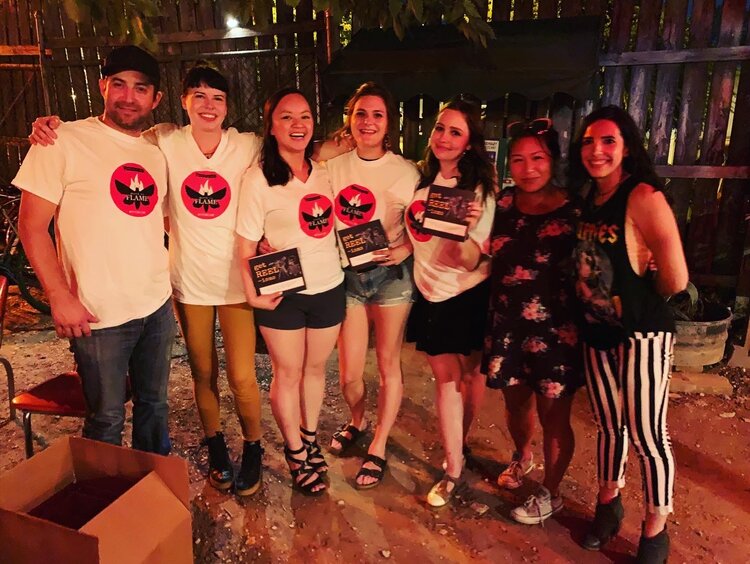 We cannot wait for the next event which will be happening the week of Halloween! On October 28, take a break from Austin Film Festival (fun fact: co-author, Christine Chen's narrative feature script for En Route place in the second rounder competition) and come down to Gourmands for some Happy Hour games and fun to get your books! If you entertain us by showing up in an awesome Halloween costume, you even get $5 off! Bring a friend to get some free Moth to Flame swag!
We'll sign your books for you and all proceeds go to supporting our filmmaking dreams!
If you STILL aren't sure what Get Reelisms is… take a look at the inside of the book, which provides you 100+ must know things to survive and look like a pro on a film set.
---